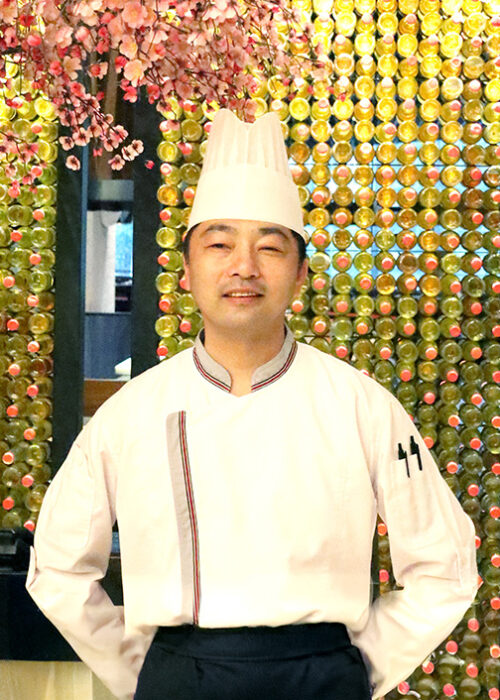 The

Chef

Gran Melia Jakarta Yoshi Izakaya, a modern dining and drinking spot serving authentic Japanese cuisines and sakes, announces the appointment of renowned Japan-based chef Hiroyuki Tanaka as the new Executive Japanese Chef this June.

Chef Hiroyuki graduated from Seibu College of Culinary Arts after learning and mastering Japanese, Chinese, Western cuisines, other ethnic foods, baking, and confectionery. The same year, he received his Professional Cooking License from the Ministry of Health, Labor and Welfare, making him a certified chef in the culinary industry.

Throughout his career in creating gourmet food, he specialized in Japanese cuisine as he collectively became a Japanese Head Chef and Executive Japanese Chef in different well-known restaurants and hotels worldwide.

Chef Hiroyuki Tanaka joined Gran Melia Jakarta to enhance and elevate Japanese cuisine to the next stage. With his expertise in Gran Melia Jakarta Japanese restaurant Yoshi Izakaya, he is the mission of creating new innovative and exquisite menus for new guests and loyal customers.

In addition, with his devotion to cooking, Chef Hiroyuki utilizes fresh ingredients to make the best dishes to please every customer with various preferences. Not to forget his outstanding capability, Chef Hiroyuki will supervise and ensure all dishes follow Yoshi Izakaya's values and vision to provide the best service for our customers.